Blender SHK – 6122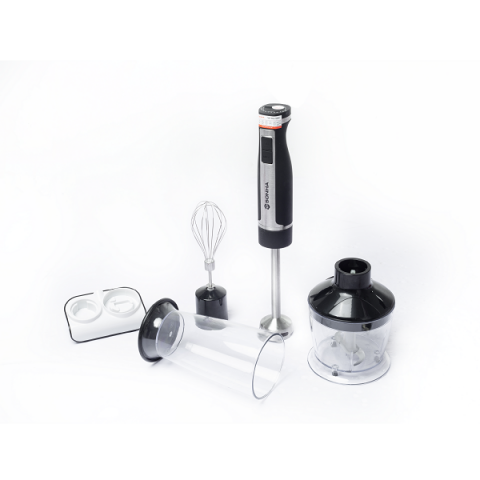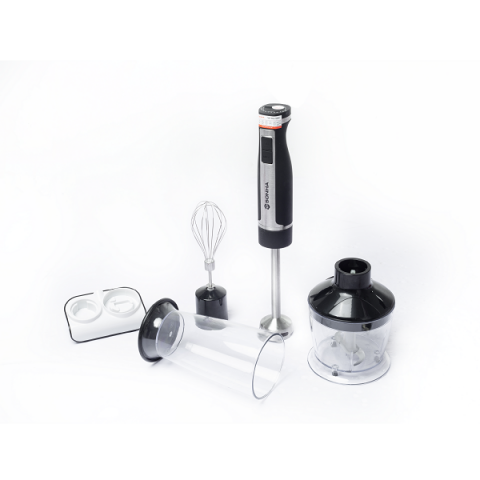 Blender SHK – 6122
High-grade glass material for scratch-resistant glass.
3 dedicated blenders suitable for different types of food (Grind, grind meat, vitamins)
Uses copper motors and coaxial, increases durability, safe to use
Power 350W
Voltage 220V ~ 50Hz
2-year warranty genuine
Product Description Hand Blender SHK – 6122
The SHK – 6122 high – powered hand blender can be hand – crafted much more easily with the SHK – 6122 Multipurpose Hand Grinder. SHK – 6122 Hand – Grader Blender Designed specifically to integrate multiple blades that are suitable for processing all kinds of different foods. This is a great tool for you to process foods. This product can replace other machines such as fruit pressing, blending, whipping cream, kneading dough, mashing spices, whipping eggs extremely convenient and economical. In addition, you can prepare beverages from wine, coffee and prepare appetizers or make daily desserts for your baby. With the SHK – 6122 high – end shaver, it seems that the kitchen is softer.
Featured features
Design safe, durable
The SHK – 6122 handheld high – gloss blender uses durable stainless steel, a robust design and structure. The base of the product is fixed to a new design, making the machine safer to use, more convenient when cleaning the machine. The machine also has a large meat grater, just used to grind meat, just used to grind fruit very effectively. The fruit knife is very sharp, stainless and hygienic.
Easy and fast to use, the time taken in seconds
The SHK – 6122 handheld high-performance blender can be used for a variety of functions and operations, ranging from sharpening, polishing, blending, blending, blending and much more. Seconds to process the freshest food for the family. The powerful 750W machine is a powerful machine that saves processing time.
Compact, smart design
The machine is compact designed to save your kitchen space. Compact design fits into Asian hands, so users are comfortable. Although it's a multi-functional machine, the SHK-6122 is easy to disassemble and hygienic, saving you time and effort in food processing.
Using
Just put the ingredients, food into the appropriate accessories (including glass, Ca, pot, squeezer …) along with the appropriate blade, you put on the base of the engine and patted for a few seconds. You have made great food.
DIGITAL
– Power: 750W.
– Material: plastic, metal.
– Total weight: 1.7 kg.
The SHK – 6122 Desk Mixer is controlled by the QUALITY MANAGEMENT SYSTEM that meets the requirements of ISO 9001: 2008.
The SHK – 6122 table top shaver is backed by a two – year warranty.
Product Information Desk Blender SHK – 6122
The kit includes: 1 x stainless steel blade, 1 x millstone, 1 x machine, 1 x egg whisk, 1 x meat grinder, 1 x foot
Main features:
| | |
| --- | --- |
| Voltage | 220V ~ 50Hz |
| Power | 750W |
| N.W | 1,7Kg |
| Box size | 255x150x228mm |
| Date of manufacture | Write on warranty stamp |
Please contact us for advice:
Son Ha International Corporation
Lot CN1, Tu Liem Industrial Zone, Minh Khai, Bac Tu Liem Dist, Hanoi, Vietnam.
Hotline: 1800 6566