SON HA GROUP STARTS ERP PROJECT TO DIGITIZE PRODUCTION AND BUSINESS ACTIVITIES
According to the group's strategic orientation of digitalization of production and business activities, ERP project implementation is an important step to systemize operational processes and data in the digital transformation roadmap.
In the afternoon of June 5, 2021, Son Ha Group officially organized the Kick-off Ceremony of ERP project in the form of direct and online connection. This is a large-scale digital transformation project of the Group, launched right in the context of the covid-19 pandemic is still complicated, marking an important step in the program to promote IT application for executive management in Son Ha, reaching out in the digital era 4.0.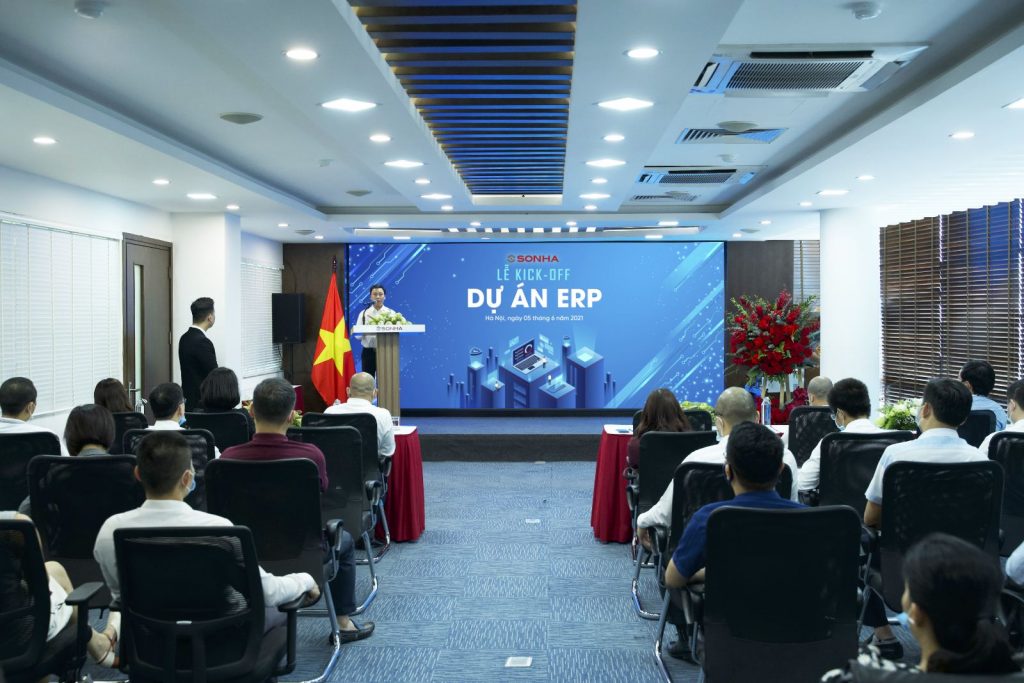 ERP (Enterprise resource planning systems) is a core software solution for digitizing production and business activities, providing real-time analytics data. The support system for enterprises improves operational productivity and makes quick decisions, improves competitiveness, helps businesses operate simply in a volatile digital economy.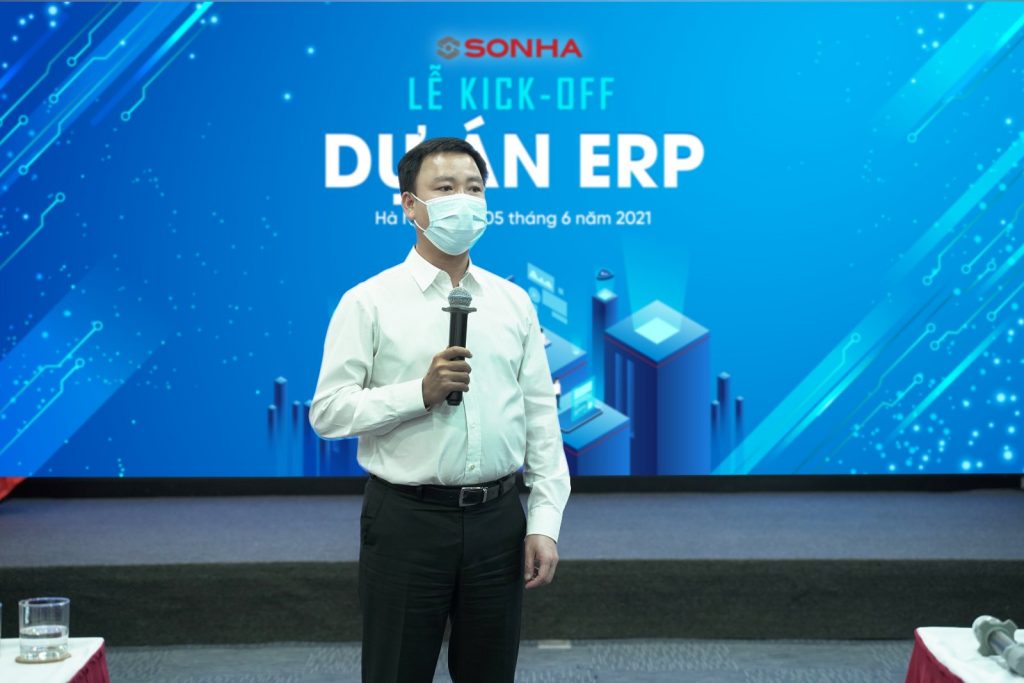 Speaking at the ceremony, Mr. Le Vinh Son – Chairman of Son Ha Group affirmed that the implementation of ERP project is a mandatory requirement and trend in the development process of the Group. This is an important step in the digital transformation journey of the enterprise, which is the basis for Son Ha to promote the professionalization and modernization of production and business activities, gradually affirming the position of the leading multidisciplinary economic group in Vietnam and the region. In addition, digital transformation on ERP platform also helps the Group to be ready for a new stage of growth with a strategy of expanding the business sector, operating scale, quickly approaching and better meeting customer requirements.
This set of solutions is built on the basis of advanced technology, integrating specific business processes of the Group such as: Finance and Accounting, Purchasing, Warehouse Management, Production Management, Business Management. When the project is officially operated, the management information will always be updated in a timely and accurate manner, helping to manage production and business activities more closely and efficiently. From there, the Group will improve operational efficiency, contribute to building valuable, modern, innovative and trend-leading products.
Once again, Son Ha Group affirmed that in the era of rapidly developing digital technology, the application of ERP is a testament to the Group's manifesto of comprehensive change, catching up with the new trend of the era. Successful ERP implementation will contribute to improving system management capacity, labor productivity, optimizing all resources of enterprises and catching up with the development trends of Vietnam and the world.