SON HA: IMPROVING INTERNAL FORCES READY FOR BREAKTHROUGH
In the morning of June 5, at the Annual General Meeting of Shareholders in 2021, Son Ha International Joint Stock Company (SHI) announced a plan to increase its charter capital to VND 1,500 billion towards vietnam's leading multidisciplinary enterprises and reach the regional level.
In the context of the complicated Covid-19 epidemic, implementing the Prime Minister's directive on covid prevention, Son Ha held its annual General Meeting of Shareholders in 2021 for the first time online with 85.6% of shareholders watching. This shows the thorough application of 4.0 technology to the management model that both reduces resources, saves costs, and prevents epidemics effectively, while ensuring the stability of production and business activities of the Group.
Leverage from 2020 business results
Reporting at son Ha's annual general meeting of shareholders on the morning of June 5, Mr. Le Vinh Son – Chairman of the Board of Directors said: "2020 is a difficult year due to the impact of the Covid-19 epidemic. However, thanks to flexible responses in production activities, timely solutions, Son Ha has achieved and exceeded the business plan".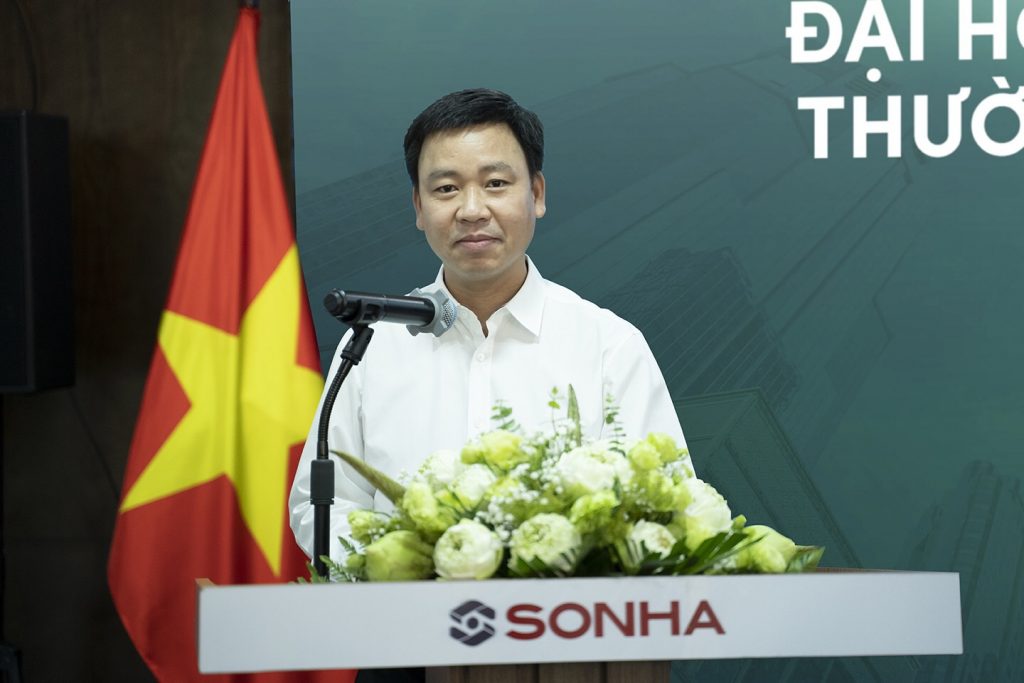 Accordingly, Son Ha's Senior Board of Directors has decided to carry out a comprehensive restructuring to sue the entire machine of the Board of Directors, the Board of Directors, the internal control system under a new, modern management system, in accordance with the operating model of the company; training and recruiting human resources, especially human resources for management; investment in information technology 4.0 to apply to the operation process of modern organizations and machinery lines, improve legal risk management and internal control. Accordingly, the combined revenue in 2020 reached about 95.8% of the plan.
Above all, although the import and export market is affected, Son Ha Group has shifted its business strategy by focusing on expanding its business network in the domestic market. Accordingly, Son Ha has regained 70% of the domestic market share, the products are covered throughout the country through a system of distributors and agents.
Increasing charter capital to develop a multidisciplinary group model
In order to catch up with the economic recovery in the new normal, Son Ha Board of Directors has presented to shareholders the plan to issue shares to increase the charter capital of more than VND 1,500 billion in 2021 in order to increase financial potential for the Group's medium and long-term development strategy.
Accordingly, Son Ha increased the charter capital divided into two phases with 2 methods: Increasing charter capital in the form of public issuance of shares (issued to existing shareholders); Increase the charter capital under the selection program for employees in the Group.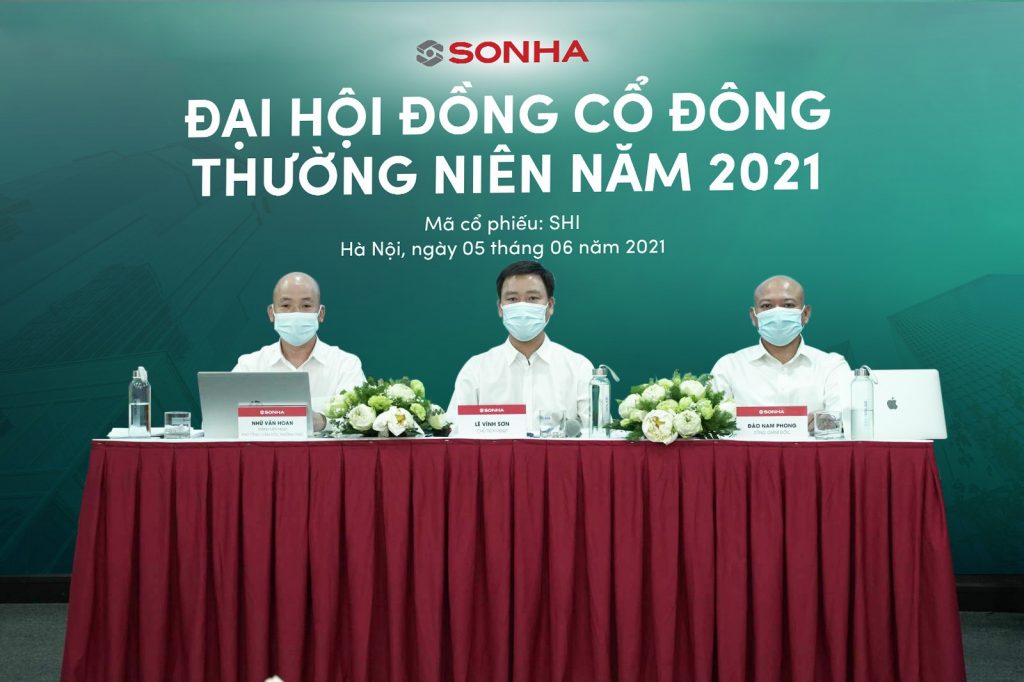 In addition, shareholders also passed the business plan in 2021 with the goal of raising the total estimated revenue to VND 6,000 billion, profit after tax reached VND 180 billion, dividend increased by 10%. In order to achieve this goal, Son Ha continues to restructure the company under a new model, using the entire machine of the Board of Directors and the Board of Directors. Earlier, on May 14, Son Ha appointed Mr. Dao Nam Phong as General Director of the Group.
In addition, Son Ha thoroughly applies the 4.0 technology trend to the management model to reduce resources, save costs, improve operational efficiency, make Son Ha become a digital management enterprise, taking people as the center, and improving competitiveness. , attracting talents, connecting workers, aiming to build the best working environment in Vietnam.
2021: Industrial real estate – potential business segment
In the 2021 AGM, besides traditional industries, Son Ha continues to expand its investment in the field of water, renewable energy, and especially industrial real estate. These are considered sustainable, long-term businesses and are expected to be new potential businesses in the future.
In the next 5 years, Son Ha aims to become the leading industrial real estate investor in Vietnam, typically an industrial real estate infrastructure project in Tam Duong I – Vinh Phuc Industrial Park with a scale of 162.33 hectares. Conveniently located at kim long intersection of Noi Bai – Lao Cai Expressway, from Tam Duong, trade with areas is quick and convenient through modern routes: 20 km from Noi Bai Airport, 180 km from Hai Phong Port, 10 km from Vinh Yen city ,…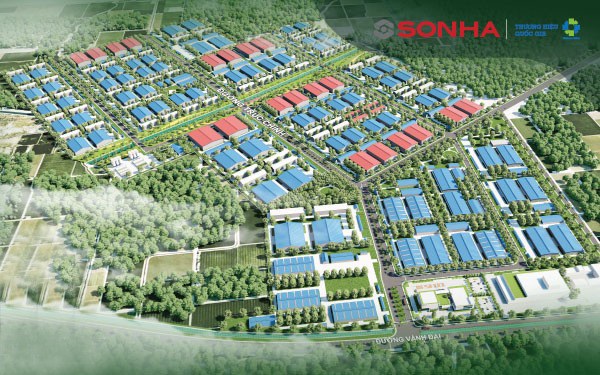 At Tam Duong I project, Son Ha oriented to develop this place into a modern model industrial park equipped with the most advanced technology systems, meeting international standards towards an industrial park integrating green space, contributing to inspiring workers and being environmentally friendly.
Taking the foundation of industrial real estate, in the coming time, Son Ha will invest in developing commercial real estate in provinces and cities across the country, aiming at prestigious real estate brands in the market.
RESULTS ACHIEVED AT SON HA GROUP'S GENERAL MEETING OF SHAREHOLDERS IN 2021
In the 2021 Annual General Meeting of Shareholders, Son Ha International Joint Stock Company agreed to pass the following contents:
Through business plan 2021 with revenue of VND 6,000 billion, profit of VND 180 billion.

Two new members of the Board of Directors are Mr. Dao Nam Phong and Mr. Nguyen Phuong Nam.

Increased charter capital to VND1,500 billion to implement Tam Duong Project in Vinh Phuc province.