1000l Flat Plate Solar Water Heater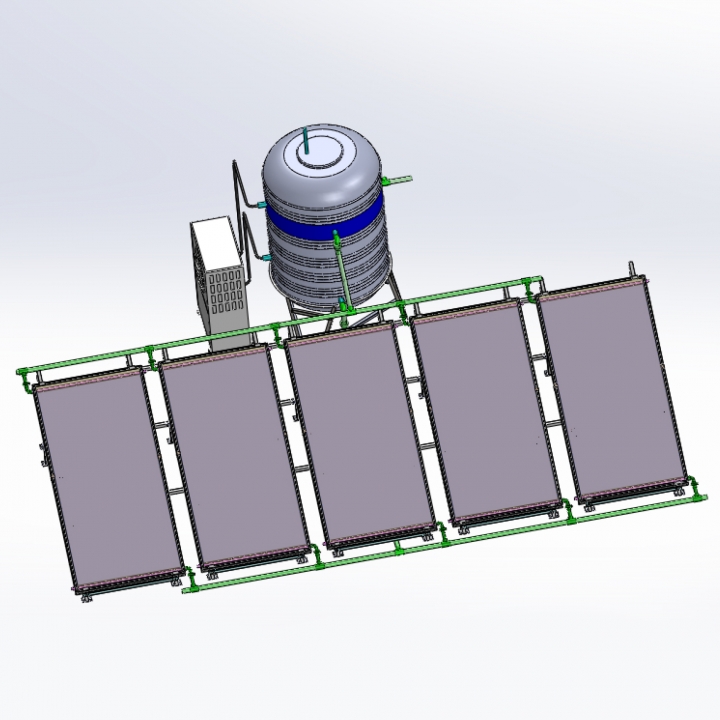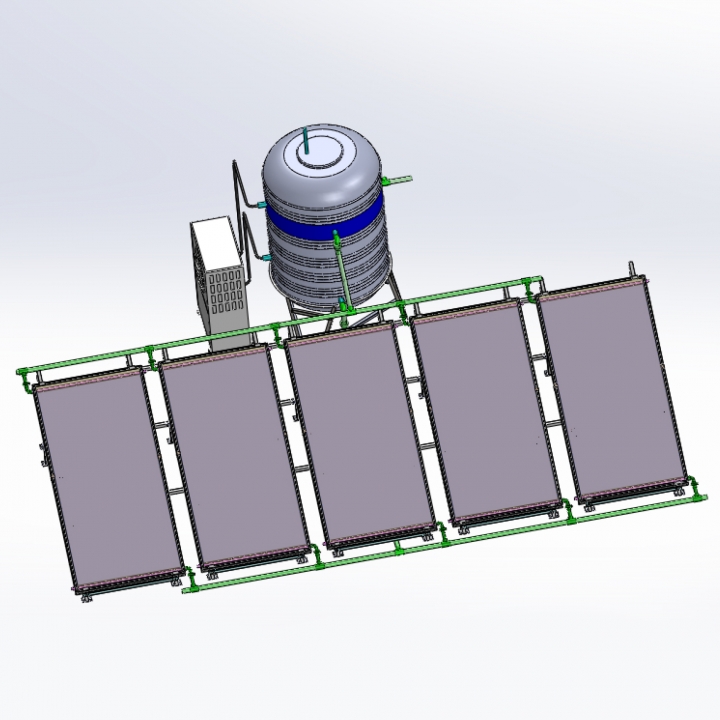 1000l Flat Plate Solar Water Heater
1000l flat plate solar water heater, CN 1000L – FL150 x 5 (using 5 flat plates).
The number of flat panels can be customized.
Industrial solar energy creates hot water from solar power with the capacity of 1000 liters.
It is possible to install in combination with heat pump to heat water when the weather is bad.
Technology to heat water from vacuum pipes
Power saving 100%
Do not pollute the environment
Absolutely safe to use
Product is specially used to provide large volume of hot water for large projects such as hotels, restaurants, schools, hospitals.
1. TECHNICAL INFORMATION OF PRODUCTS
– BBO inside is made of 304stainless steel, BBO shell is made of 304 BA stainless steel
– Supporting legs are made of shaped stainless steel.
2. PRODUCT ADVANTAGES
– BBO inside is made of 304 stainless steel which is absolutely safe for users.
– High-quality heat-absorbing pipe technology, extremely fast heating speed
– Can be combined with Heat pump
– Polyrethane insulation layer keeps heat up to 72hours
3. OPERATION PRINCIPLES
Natural convection principle.
The system operates according to the natural thermal convection principle, taking advantage of the high solar absorption capacity of flat panels, converting solar radiation into thermal energy. Solar energy absorbed at the surface of the device will heat water, due to the convection process, the water at the insulation tank will increase, this process takes place continuously until the temperature in the tank is equal to the temperature of water at the absorption device.
4. WARRANTY
The product has a 5-year warranty period
Please contact us for advice:
Son Ha International Corporation
Lot CN1, Tu Liem Industrial Zone, Minh Khai, Bac Tu Liem Dist, Hanoi, Vietnam.
Hotline: 1800 6566