SON HA GROUP awards 30,000 masks and 20 million VND to Xuan Dinh ward People's Committee
On the morning of May 27, 2021, Son Ha Group presented the People's Committee of Xuan Dinh Ward, Bac Tu Liem, Hanoi with 30,000 antibacterial masks and 20 million VND in the campaign to prevent the Covid 19 Pandemic.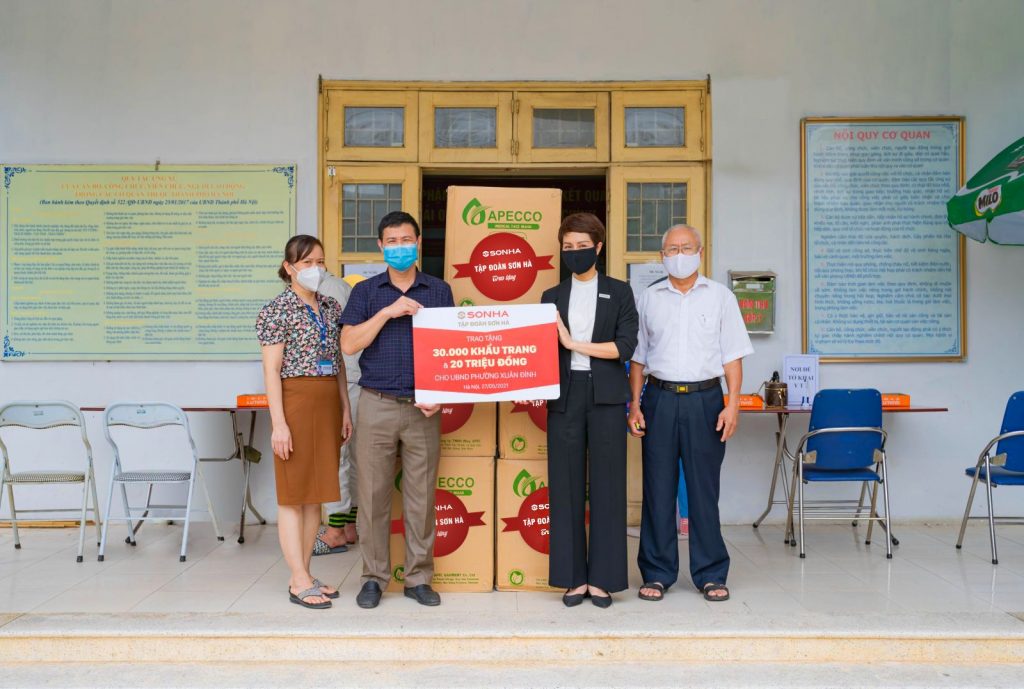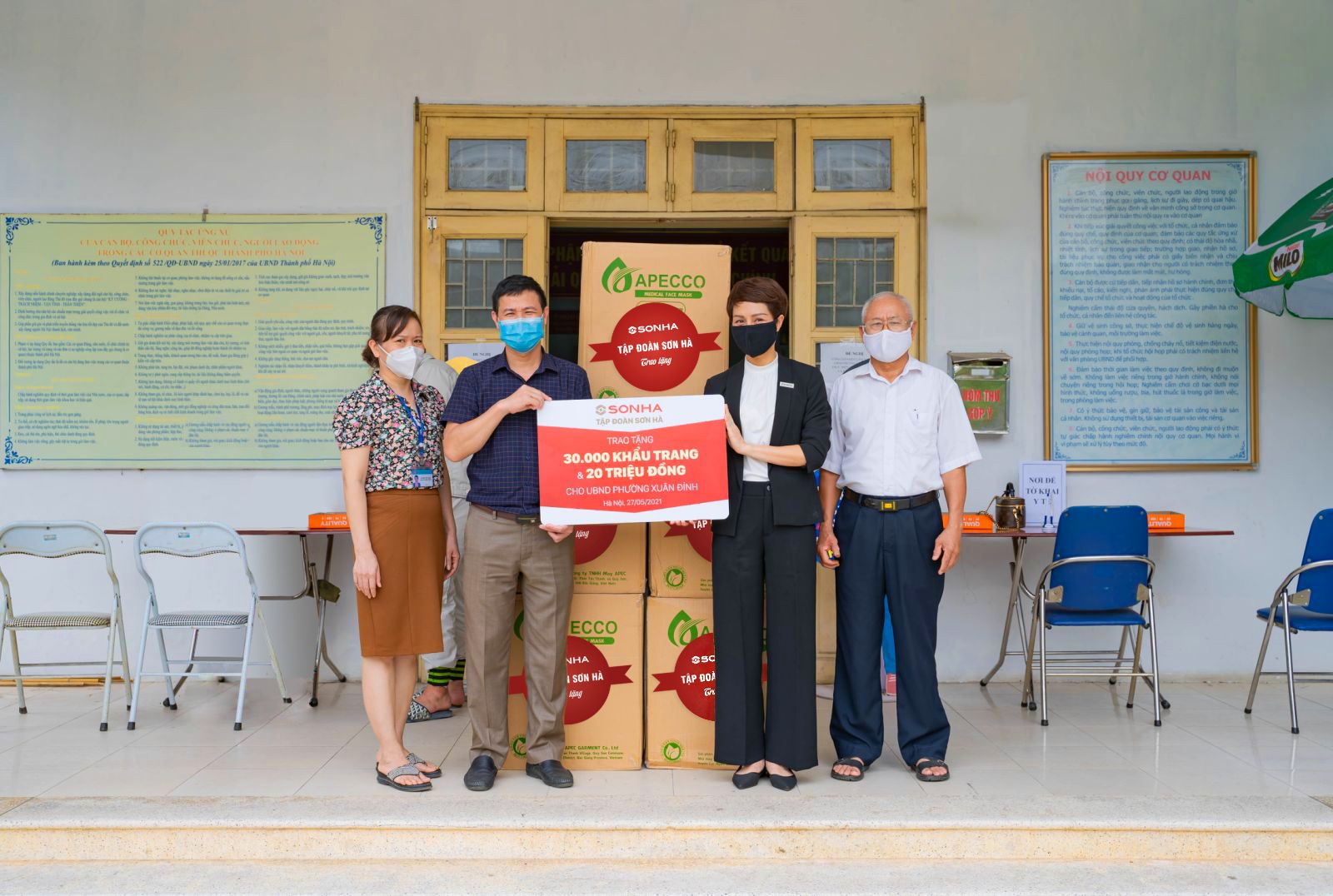 In the complicated situation of the Covid-19 epidemic, in order to encourage and play a part in the prevention of the pandemic, the representative of Son Ha Group – Ms. Tran Thuy Kieu – Chief of Corporative Office has presented 30,000 antibacterial medical masks and 20 million VND for the People's Committee of Xuan Dinh Ward, Hanoi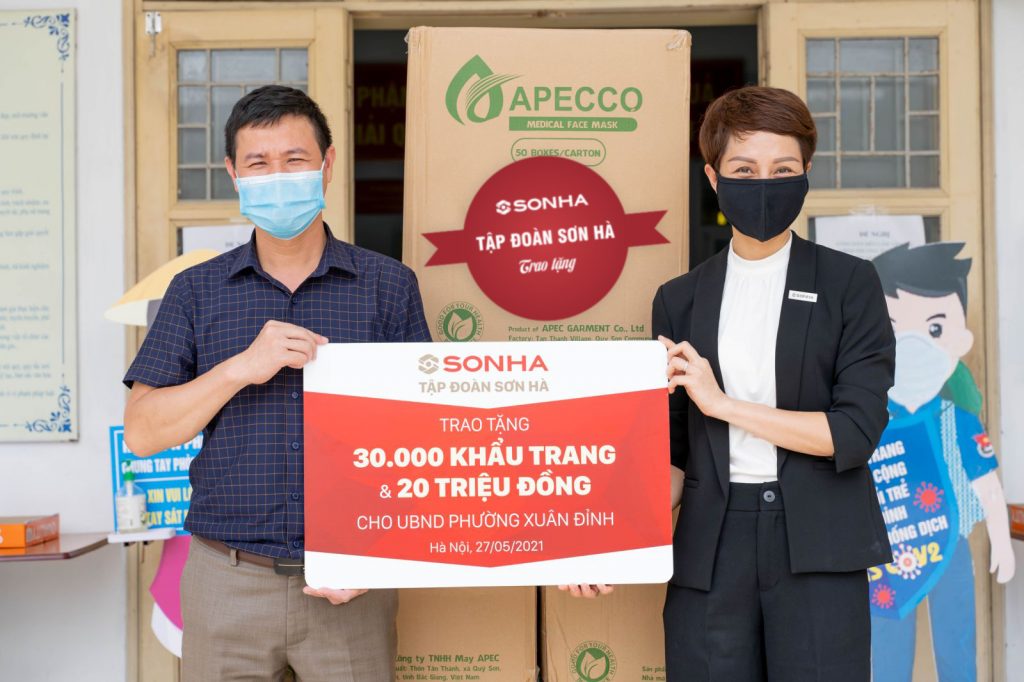 The Covid-19 pandemic is still very complicated and unpredictable with many "super-infectious" virus strains that have a rapid transmission rate and are difficult to control. From April 27 till now, the country has 3,105 Covid-19 patients recorded in 30 provinces and cities, of which Bac Giang and Bac Ninh are two "hot" areas with more than 2,000 cases.
Facing with a wave of disease resurgence in Vietnam, with the number of cases constantly increasing in the community, medical masks are an indispensable "shield" for each person to protect their own health. The representative of the People's Committee of Xuan Dinh Ward expressed his deep thanks to Son Ha's concern for timely sharing with the ward's pandemic prevention and control and also confirmed the number of antibacterial masks used by the ward effectively in the prevention and control of the epidemic. fight against the Covid-19 epidemic such as: Donating masks to families in difficult circumstances, used in community activities of the Ward, …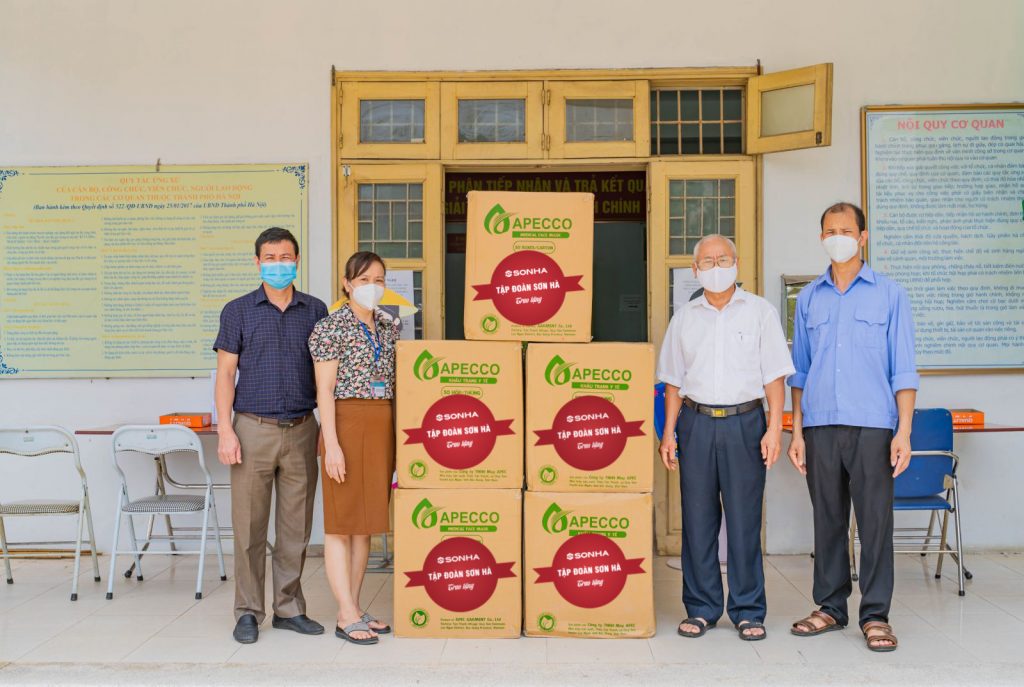 The donation of masks to prevent epidemics for Xuan Dinh Ward is a part of the series of activities "Son Ha connects with love" of Son Ha Group. Before that, many charity activities were carried out by Son Ha such as: donating 300,000 antibacterial masks to the People's Committee of Tam Duong district, Vinh Phuc province; Donating water tanks in Truong Sa island district, Blood donation, etc. In the coming time, Son Ha will continue to organize as many charity programs as possible to build a better society.