Son Ha successfully organized the 2019 Annual General Shareholders' Meeting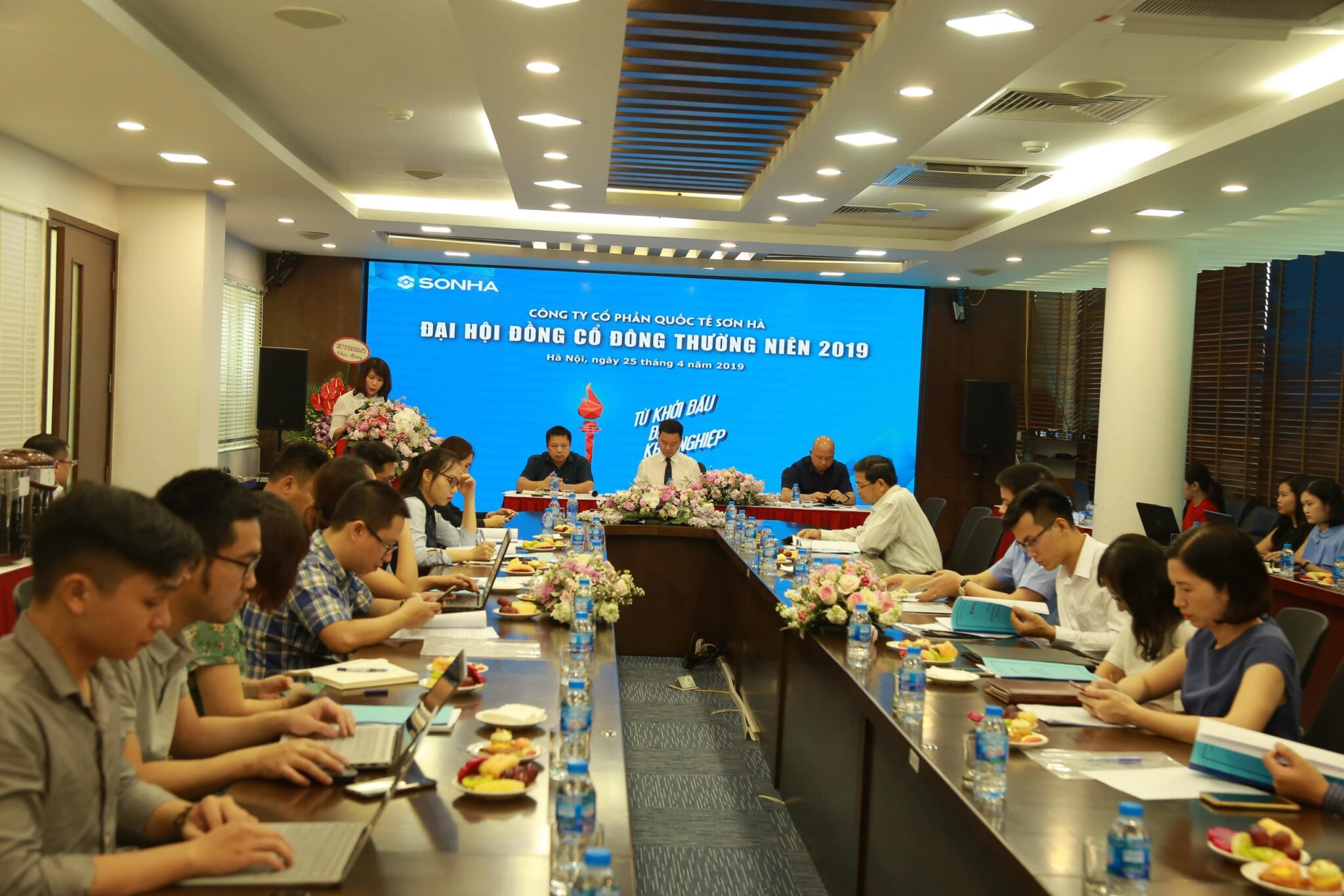 In 2018, Vietnam's economy has made impressive achievements thanks to the contributions of private businesses and startups. Economic growth in 2018 was 7.08% compared to 2019 – the highest increase in 11 years. Other macroeconomic indicators like the average CPI in 2018 increased by 3.54% compared to the average of 2017.
In particular, according to data from the independent information analysis organization of steel industry – MEPS, the 2018 recorded the global output of stainless steel reached 51.75 million tons, the highest figure ever.
With these advantages, Son Ha International Corporation Company also ended the fiscal year 2018 with positive growth indicators. According to the consolidated financial statements of 2018, the company's net revenue reached 4,485 billion VND, increased 26% compared to 2017, after-tax profit reached 108.1 billion VND, increased 2.5% compared to 2017. Basic earning per share in 2018 was VND 1,443 / share, an increase of VND 25 / share compared to 2017 (in 2017, the basic earnings per share reached VND 1,418 / share).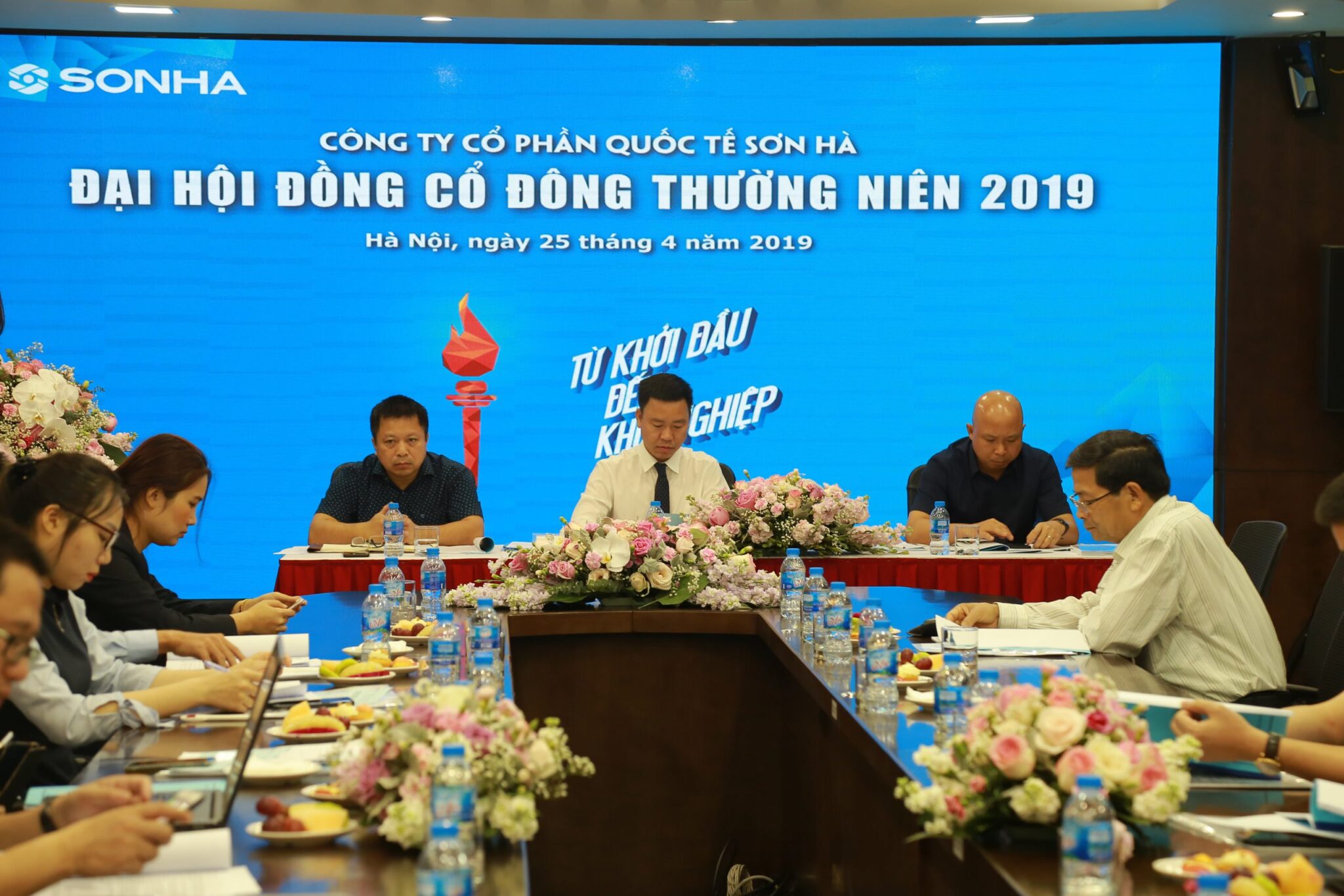 According to the plan approved by the General Shareholders' Meeting in 2018, SHI expects to pay 10% dividend, including 5% in cash and 5% in shares. However, to enhance the benefits for existing shareholders, SHI has approved an increase in cash dividend payment from 5% to 8%. Thus, the dividend of 2018 is 8% of par value of cash, equivalent to 800 VND / share, 2% is divided by shares.
Following the growth momentum in 2018, the Board of Directors of Son Ha International Corporation Company agreed to plan for the fiscal year 2019 with consolidated revenue of 4,800 billion VND, after-tax profit of 110 billion VND, dividend 10 % par value of shares (including 5% in cash, 5% in shares).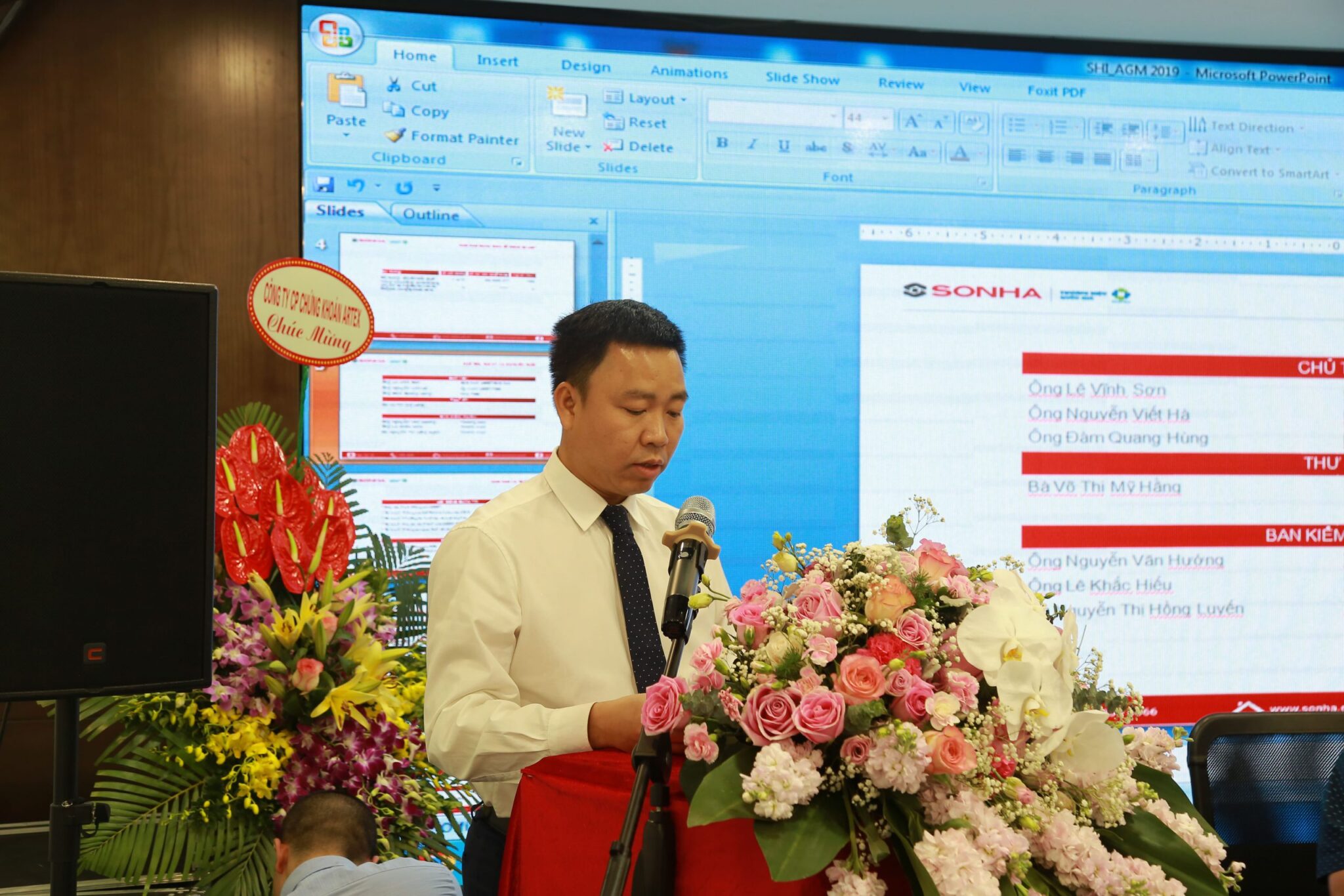 Especially, as shared in the discussion, Mr. Le Vinh Son – Chairman of Son Ha Board of Directors continued to reaffirm the pioneering determination in the field of developing clean energy and clean water, providing Green solutions for modern life. Besides traditional products, Son Ha has researched and introduced to the market the environmentally friendly products such as Septic tank, underground water tank, solar battery … This new product generation is expected to contribute to changing the construction habits of the people, thereby entering a strong growth of Son Ha in the future.