SHB Standing Stainless Steel Water Tank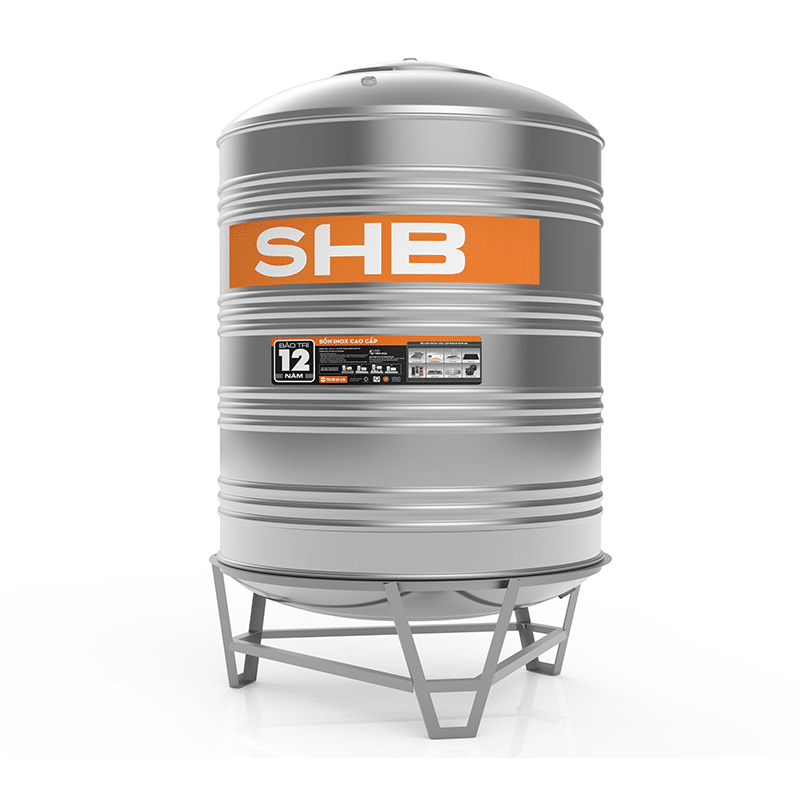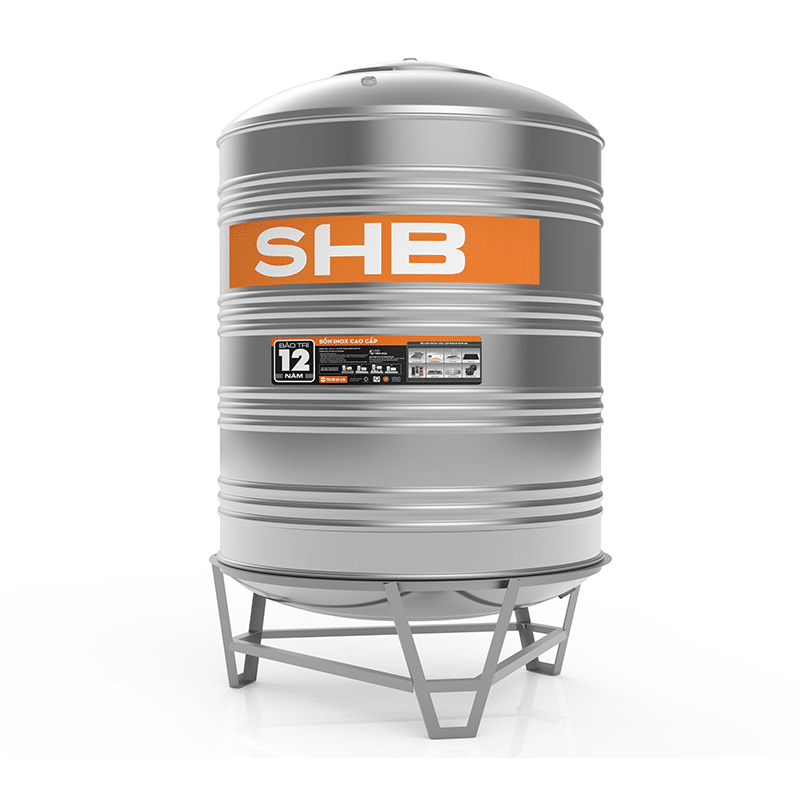 SHB Standing Stainless Steel Water Tank
SHB Stainless Steel Water Tank product:  
SHB stainless steel water tank is manufactured with hi-class inox SUS201 which has high hardness, high reliability, used to store water safely.
Stainless steel water tank is manufactured in a modern technological Japanese line with the quality management system meeting the international standard of ISO 9001-2008.
Water tank is various, has many types, and suits to any house architecture
SHB Stainless Steel Water Tank now has a lot of outstanding improvements: 
1. Tank body is stiffer: 
5 double ribs are evenly distributed on the body, increasing the stiffness and doubling the product's longevity compared to the common products.
2. Metastable stand: 
With the new stand which is bigger, made from metastable inox,SHB water tank is always steady regardless of storm or thunder.
3. Improved base clamp: 
The clamp which connects the tank tightly with the base is super-strong, preventing the tank from tilting, flipping regardless of strong wind or storm.
4. Safety lock: 
The improved lock is made of inox SUS 201, has a latch to prevent the lid from unbending in a heavy storm, stop the insects and dust from contaminating the water.
5. Scratch-resistant plastic cover: 
High quality plastic cover minimizes scratches when transporting, installing, keeps the tank always beautiful and durable in the course of use.
6. Modern label:
The new product label has white logo SHB on a black background with full user guide and place of production
7. Warranty period up to 12 years:
Commitment to the product quality with the longest warranty period in Vietnam.
Please contact us for advice:
Son Ha International Corporation
Lot CN1, Tu Liem Industrial Zone, Minh Khai, Bac Tu Liem Dist, Hanoi, Vietnam.
Hotline: 1800 6566